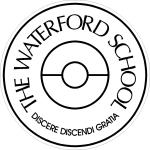 What does this site do?

This website allows parents to register online for Waterford parent-teacher conferences.
Where do I get my username and password?

Your username and password should have been mailed to you. If you have lost it you may have it retrieved by calling Ms. Kitchen at the Waterford front desk.
Why can't I see all of children listed in the window?

If all of your children do not fit on the screen at once, you can use the horizontle scroll bar below their names to navigate through your child's names and their respective teachers.
How do I print my conference schedule?

After you have completed filling out your conference schedule click the "Finalize" button in the bottom right corner of the screen. This will take you to a printable version of your schedule complete with a map. To print this select "Print" from the "File" menu and follow the directions of any dialog boxes which appear.
Can I make changes to my conference schedule?

It is only possible to edit your conference schedule prior to pressing the "Finalize" button. Once clicked on, your schedule's slots are locked in and reserved for you. So make sure that you are certain about the schedule before clicking on "Finalize."
How do I edit my conference schedule?

To edit your conference schedule click the "Edit" button at the bottom right of the screen. This brings up a modified version of your draft schedule with delete buttons to the left of your conference times. Clicking these will clear the respective slot making it once again available.
What do I do if the teacher has no times available?

The teacher's voicemail number can be found by clicking on his or her name. By leaving a message for the teacher you may arrange an appropriate time to meet.
Can I register the "old way?"

If you are unable to complete the registration process online or do not wish to, you may go to the Waterford East Library from 8am to 10am to register or call blank number.